Want to Learn About NFTs? Three Projects to Get You Started
When we talk about the metaverse, we talk about NFTs right now. And I say right now, because in a couple of months, it could be something else already. 
Developments towards Web3 are moving incredibly fast and before we know it, it could be our new normal. 
Oh and if the terms metaverse, NFTs, blockchain or Web3 mean next to nothing to you right now, don't worry. After all, the most fun way to learn about these new terms – at least to me – is through actual projects in the space. Either your own, or someone else's. 
In this article, I will share three NFT projects that caught my interest. 
I intentionally chose three diverse projects, so that you can develop a better understanding of what this brave new world of Web3 could be all about. Let's go!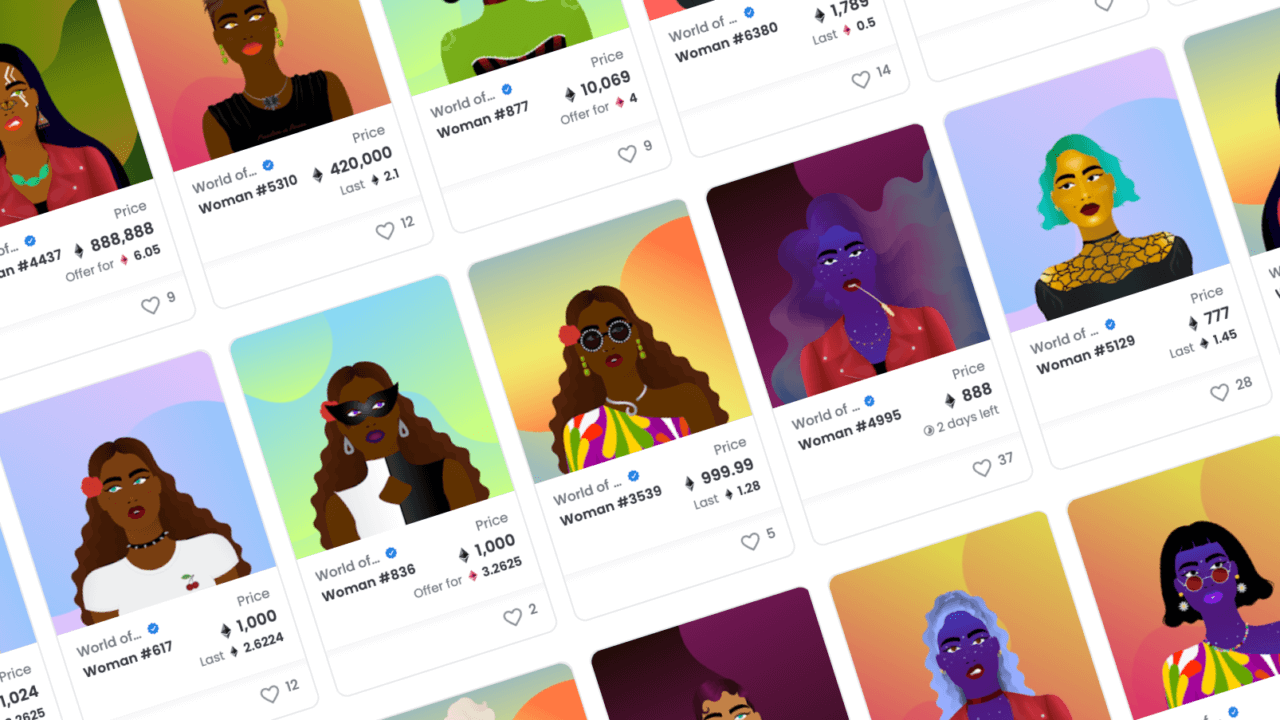 World of Women 🌎👩
The way I see it, the NFT space right now is flooded by projects like World of Women (WoW).
The basic formula for all these projects is essentially the same: create a collection of up to 10,000 unique images using an algorithm, then create enough buzz around the project so that the value of each image goes up.
At first glance, the vast majority of these projects seem to be purely money-driven. What I like about WoW, however, is that they are driven by a clear purpose:
"WoW's vision is to build an inclusive Web3 through its collection and community. According to research published in Nov. 2021, female artists accounted for just 5% of all NFT art sales in the prior 21 months. WoW is on a mission to change this. Together, we can create opportunities for anyone around the world to be owners, creators and contributors in this new era of the web."
Selling woman-centric art pieces as NFTs enables WoW to make this vision a reality.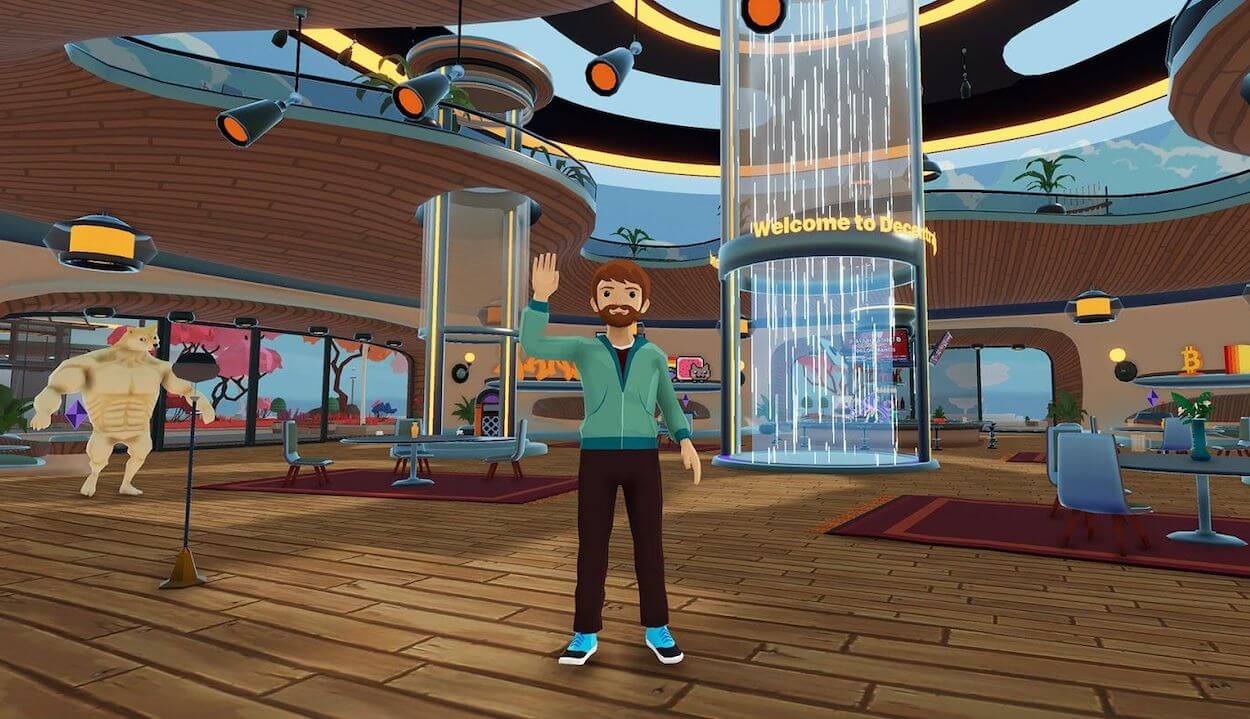 Decentraland 🗺️📍
The thing with NFT art is… if you own it, you want to display it somewhere right? That's where the actual metaverse comes in: a virtual world that could one day near-fully replace our physical world if we wanted it to.
There are many such virtual worlds already, although Decentraland is by far the biggest in terms of popularity. You might know it from the news that someone bought a $450,000 piece of land there, located right next to Snoop Dogg's virtual house.
Yup, that's real money 💰💰💰
What interests me about this particular virtual world is that it's fully owned by its users through something called a DAO (Decentralized Autonomous Organization). This means that its users determine what will be built and how the world will function.
What's also cool is that if you're able to read this article right now, you can actually try it out. Imagine that: you can take a trip to the metaverse! Just go to the Decentraland website and click the big red button. 
Don't expect too much of it yet though. I found it to offer just a taste of what will be possible, with much of the functionality and experience still to be added. 
But… it does make one dream.
FlyFish Club 🍸🐟
If you've been Googling anything about NFTs, there's a good chance you've seen something pop up about Gary Vaynerchuk (a.k.a. GaryVee). 
This serial entrepreneur, speaker and investor prides himself on being there first when a new technology has the potential of shaking things up for the entire world. So he went all-in on NFTs and blockchain technology, with initiatives like VeeFriends, VaynerNFT and the one I want to talk about here: FlyFish Club (FFC).
What interests me about FFC is that it isn't a digital art piece or a virtual piece of land, it's an actual brick-and-mortar restaurant in New York City. Or, as they like to explain it:
"FFC is the world's first member's only private dining club where membership is purchased on the blockchain as an NFT and owned by the token-holder to gain access to our restaurant and various culinary, cultural and social experiences."
What this means in practice is: you buy a virtual image of a fish, which serves as your membership token. This token gives you access to the restaurant. But – and this is a big 'but' – you can also rent your membership to others or even sell it. This creates a whole secondary market and opportunities to invest, even if you never plan on visiting the actual restaurant. 
In other words: NFTs don't have to be confined to a virtual space. 
Many NFTs that started as art pieces now give massive yacht parties or they even create their own physical toys. I personally believe that almost every product will use smart contracts and blockchain technology in some way in the future. What that will look like exactly… we can only guess.
Final thoughts 💡
I hope these projects spark your curiosity and make you want to research developments in the Web3 space in more detail. I deliberately threw some technical terms in, just so you can fire up Google and figure out what it all means. 
It's important to realise though, that nobody knows where Web3 is headed exactly. Not even the experts. This makes it an incredible opportunity, but it also makes it incredibly unpredictable. 
Most projects will fail. And that's OK.
We will need to try, fail and try again to understand the true potential of a user-owned web and the underlying technology that makes this possible. 
If you're the entrepreneurial type, you might want to learn about this space or follow my example and start your own project. These projects don't always have to be massive – you can just expand on what you're already doing, like Amrit Pal Singh did with his Toy Faces collection, for example. 
You can discover projects like Amrit's on one of the many NFT marketplaces, with the biggest one being OpenSea. Browse their (top) collections and see what catches your interest! 
Explore. Follow the projects you like. Interact. Be part of the space 💪
Who knows to which opportunities it will lead you. Enjoy!