How I Started Building a Local Community of Entrepreneurs
It was mid-2018 when I moved back to The Netherlands. I had just spent over 1 year as a digital nomad, travelling all over southeast Asia. 
I was 27 years old at the time and temporarily living at my brother's apartment in The Hague. A one-room apartment with barely enough space to fit an extra mattress – my mattress. We're both 2 metres tall, so it's funny to think about how we ever made that work 😅
I mean, I had just travelled the world and now I was suddenly back in my tiny home country, locked in my brother's tiny apartment. You can imagine how I felt. Lonely. Locked in. Like something had to change. And fast!
It was around that time when I organised my very first local gathering for entrepreneurs.
Birth of the Ninja Masterminds 👶🍼
Even though The Netherlands is small, The Hague was an entirely new city to me back then. A big one too! I knew no one there. And it was hard for me to meet new people too, because I was working on my own startup, Ninjafy, in my own little bubble.
I felt a strong urge to connect with other driven entrepreneurs.
To feel inspired. And to make new friends. With people who actually understand what it takes to be an entrepreneur.
At first, I started looking for this in co-working spaces. But what I missed there was quality conversations. It felt like most co-working spaces mainly focused on just offering working spacing, without the 'co' in front. 
I really liked the atmosphere at the Collab co-working space inside The Student Hotel though. So I asked the community manager whether it would be possible to get a meeting room for free sometime, to bring new entrepreneurs to the co-working space. 
They were open to try it out 🎉
So I created an account on Meetup.com, scheduled a meeting called 'Ninja Mastermind' and just like that I organised my first-ever local gathering for entrepreneurs.
The first meeting 🎬
Looking back, there are a ton of things I wish I knew back then about organising offline events. I knew nothing at all.
Literally all I did in terms of marketing for the first meeting was posting the event on Meetup.com and well… hoping for the best.
Honestly, I'm lucky two people showed up.
The first one to arrive was Pim – a Dutch web developer and former pro snowboarder with his own web development agency. Soon after, Dawid arrived as well – a Polish serial entrepreneur who owned several marketing-related businesses at the time.
Both Dawid and Pim are still close friends of mine today.
Over three years later!
In fact, I spoke with both of them last week. Isn't that crazy? Just because I took the initiative to organise one simple event using Meetup.com.
It's too bad that we didn't take any pictures during that first meeting, but the image above is a video still from a meeting that occurred a month or two later.
What I remember from that first meeting is that all we did was just talk. Each of us took about half an hour to introduce themselves. We asked many questions. And it was just so fascinating to be around people with similar struggles and the same drive for self-development!
Pim was talking so casually about so many books that I read – or wanted to read – as well. I had never experienced that before.
We laid the foundation for our friendship that day.
What we did next 🚀
As you can imagine, all three of us were pretty eager to meet again after that first meeting.
So we started marketing the meetings a bit better. We started hosting them on a recurring basis. We got a program in place. We even made ourselves a website. 
At some meetings there were a lot of people, at some meetings there was just a small group. But all in all, my main goal was achieved: I made a lot of great connections this way. Many of which I still speak to on a regular basis today. 
And of course, these meetings slowly morphed into KREW – my current business and community, built on organising quality meetings for entrepreneurs. With the ambition to one day have self-organising KREWs all over the world. 
It's been a great journey and one that's far from over.
All I can say is that I'm happy that I started. That I didn't fall for the temptation of getting stuck behind my laptop and actually organised that first meeting.
It put a lot of things in motion. I even became an organiser of the Fuckup Nights this way, because The Student Hotel brought me in contact with the guys who organised these before me. That's how I met even more driven entrepreneurs.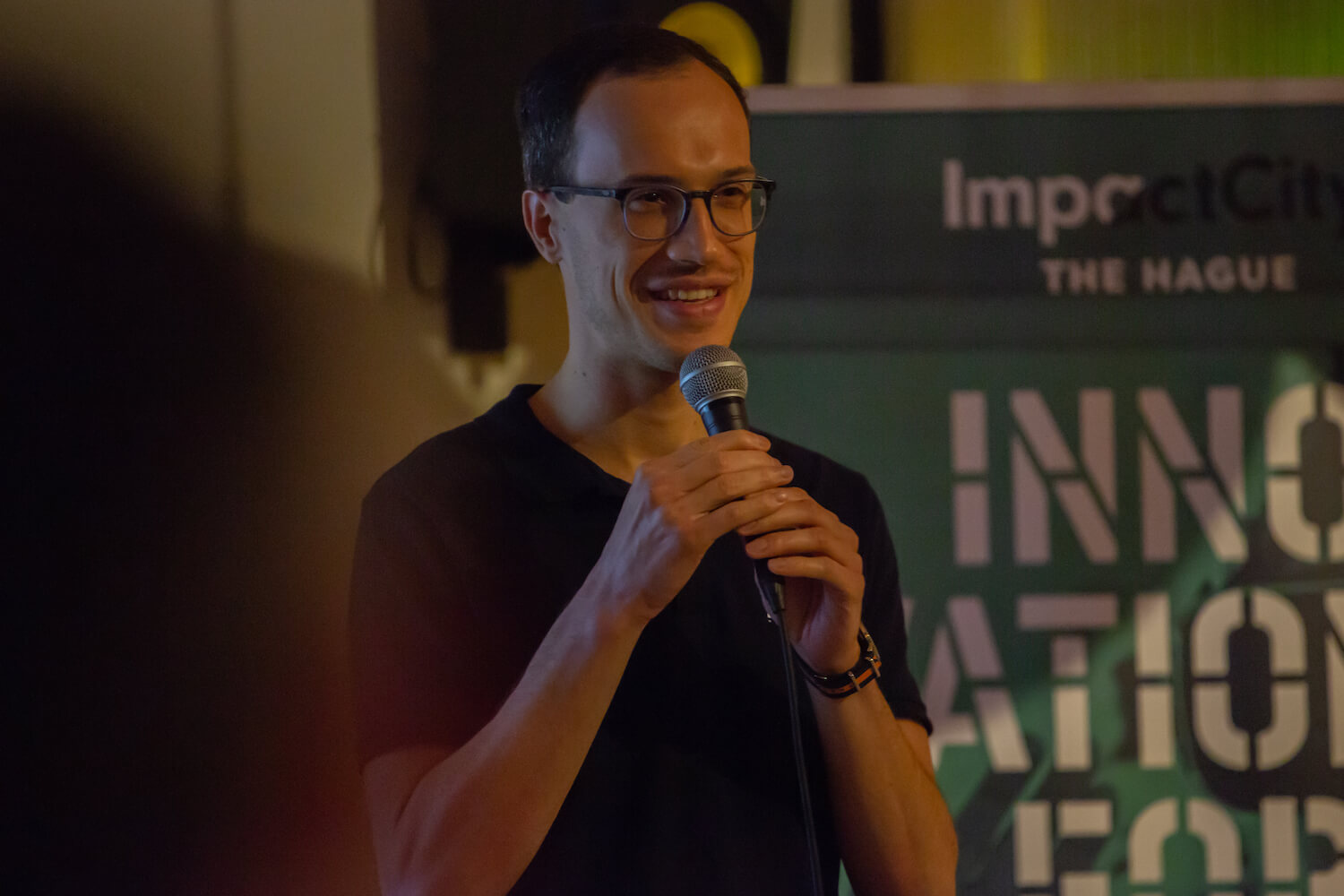 So if you feel like you want to meet more entrepreneurs or other people in your area, I'd say: get out there and organise your first meeting! 💪
Try not to get discouraged if no one shows up and be grateful if anyone shows up at all. As you can tell from my story, you don't need a lot of people to make your meetings a success. In fact, I'd argue that smaller is better in most cases. You can actually build relationships that way.
Have fun with your meetings. Keep trying stuff out. Ask your attendees to help out and organise things together. But most of all: simply keep connecting with new people. 
You never know what it may lead to…